Sometimes teeth need to be exacted that have previously been restored using gold. Patients always have the option of taking teeth home, however you may choose to donate the gold instead.
Tauranga Oral and Maxillofacial Surgery gathers gold from old crowns and bridges and donates this to charity once a substantial amount has been collected. 
Recent recipients of our donations include; The Muscular Dystrophy Association of New Zealand, Waipuna Hospice, The Key to Life Charitable Trust and TECT Rescue Helicopter
Tauranga Oral and Maxillofacial Surgery also gathers equipment and medical supplies no longer required to donate to Pacific Islands by outreach teams.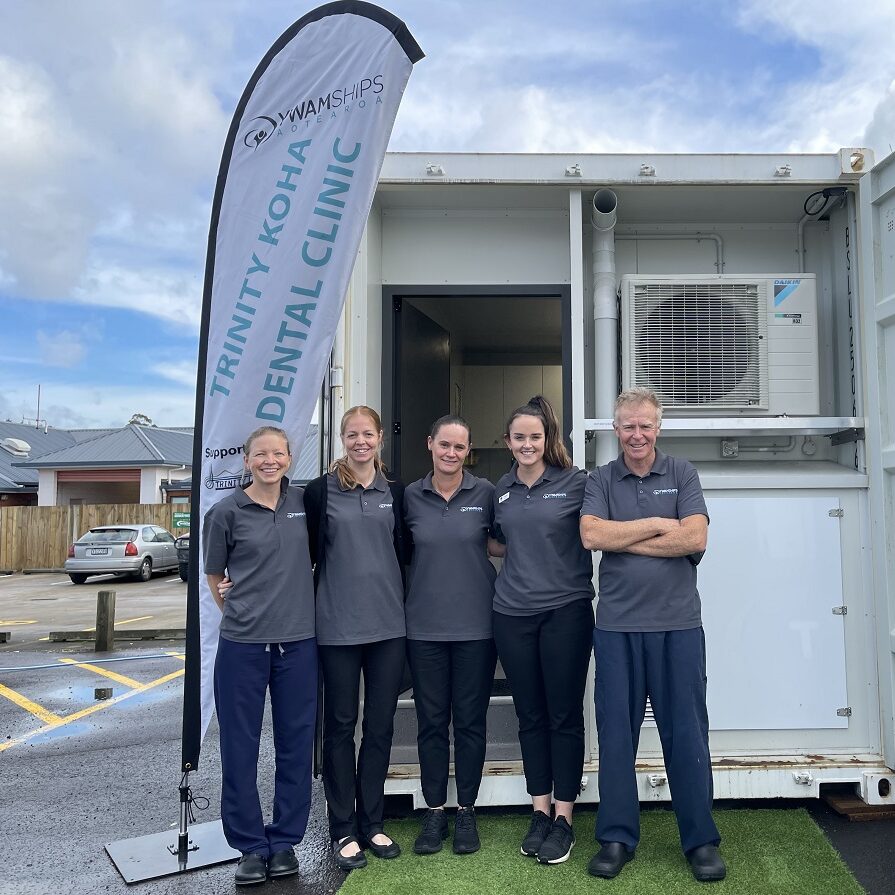 We also partner with the Tauranga based YWAM Koha ship to provide oral surgery/dental care to patients with limited access.
Two surgeons and three nurses took part in the recent outreach in Kawerau in June 2021.
Our surgeon, Abi Estelle has been volunteering with Mercy Ships since 2002. She hopes to continue this once Covid allows. 
Abi, is the medical board director for the children's charity Willing and Abel.
The charity began when Abi was working in a mission hospital in Cameroon. Her patient, Abel, was born with his heart on the outside of his chest and required transfer to Italy for operation at the children's heart hospital. The charity seeks to provide specialist surgical care for children of developing nations, helping over 150 so far.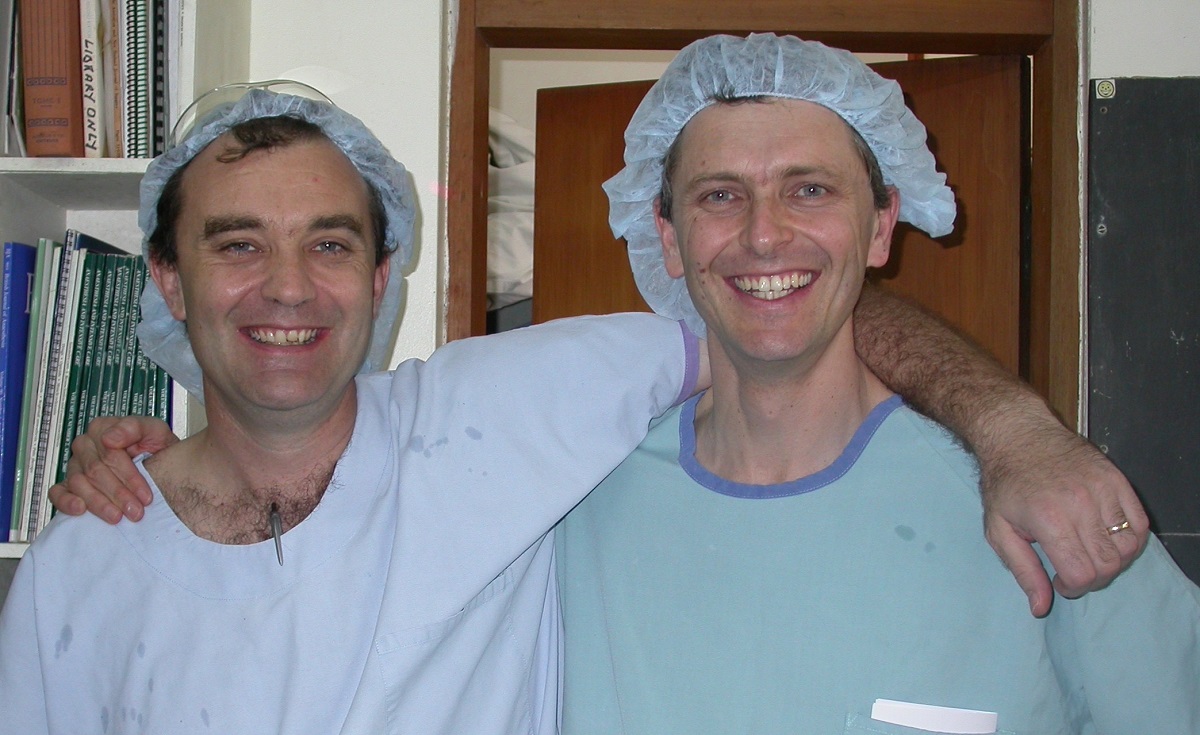 John with anaesthetist-friend Dr Tony Diprose after an operating list at Port Villa Hospital in Vanuatu