Our role as specialists is to support the local dental and medical practitioners by providing patient care which is outside the scope of general practitioners. Many minor surgical procedures such as routine dental extractions are able to be performed very competently by dentists.
Patients are commonly referred to us when their general dentist or doctor has concerns about  safely and efficiently undertaking the required procedure in a comfortable way.
Wisdom teeth are often best removed with a planned surgical operation. This is because their position in the mouth, variable root pattern and frequent impaction (being jammed in the jaw bone) can cause extraction difficulties needing specialist attention. The upper wisdom teeth are very close to the sinus and the lower wisdom teeth are near to an important nerve. Along with the potential for infection, these are significant factors complicating the management of wisdom teeth and highlighting the need for specialist care.
The replacement of missing teeth with new teeth supported by implants is a significant component of our work. This can range from a single tooth to a full mouth treatment. In selected cases failing teeth can be replaced by implant supported new teeth within the same day. This can include bone and soft tissue grafting procedures where required, to optimise the region prior to placing implants. We also provide implants to stabilise or replace dentures.
The removal of potentially difficult teeth and/or routine extractions for patients with certain medical conditions can be safely and efficiently managed in our surgical environment. A personalised treatment plan will be made for you during our consultation process where any specific needs are identified and discussed.
We work closely with the orthodontists in the Bay of Plenty region to provide necessary surgery to make orthodontic work possible. This commonly involves the simple removal of teeth to provide space in the mouth, the removal of impacted teeth or the surgical exposure of unerupted teeth.  
This can also involve elective jaw surgery which is performed to reposition the jaw bone to improve bite and appearance (orthognathic surgery).
An apicectomy is the surgical removal of an infected or damaged tip of the root of a tooth and associated abnormal tissue.  The surgery is needed when a conventional root filling has been unable to ensure a healthy apex of the tooth.  The surgery is designed to provide a healthy end point of the root of the tooth and if necessary an additional seal into the root canal of the tooth. During your consultation, your surgeon will advise whether this is the right surgery for you.
A biopsy is when a small piece of tissue is taken for examination under a microscope by a pathologist. It is undertaken to determine the exact diagnosis or nature of the lesion in question. The diagnosis is critical to determine the management of the lesion. It is usually a small surgical procedure that is often undertaken under local anesthetic. Some sites are best undertaken under intravenous sedation. The site of the biopsy is closed with stitches, which if in the mouth are usually dissolving. The specimen is sent off for examination and the results are returned 10-14 days later. Usually you will return to see your surgeon, and the results and any further required management would be discussed
TMJ pain or jaw joint discomfort can be treated with a variety of conservative options and does not always require any further procedures or surgery. If further treatment is required the following two procedures may be suitable for you. 
An arthrocentesis is performed to reduce the pain, inflammation and restricted opening in a jaw joint. It involves irrigation of the joint, followed by a steroid injection to reduce inflammation. The procedure is performed under sedation and local anaesthetic to minimise anxiety and discomfort. If you have been referred to our practice for TMJ, or jaw joint discomfort, your surgeon will discuss whether an arthrocentesis is the right option for you.
Our practice uses botulinum toxin (Botox) to treat a range of disorders from facial pain to muscle spasms. 
The range of our specialty involves management of problems of the jaws and surrounding tissues. This includes treatment of facial trauma including broken facial bones, together with infections and disease or pathology involving the facial structures. Jaw joint problems and correction of facial deformity are also managed.
We are ACC affiliated and can treat a variety of injuries under ACC. If you already have a claim number please bring this with you at your consultation. 
We routinely use intravenous sedation to provide for the needs of patients including pain control and anxiety management. For more information please visit our sedation and anaesthesia page.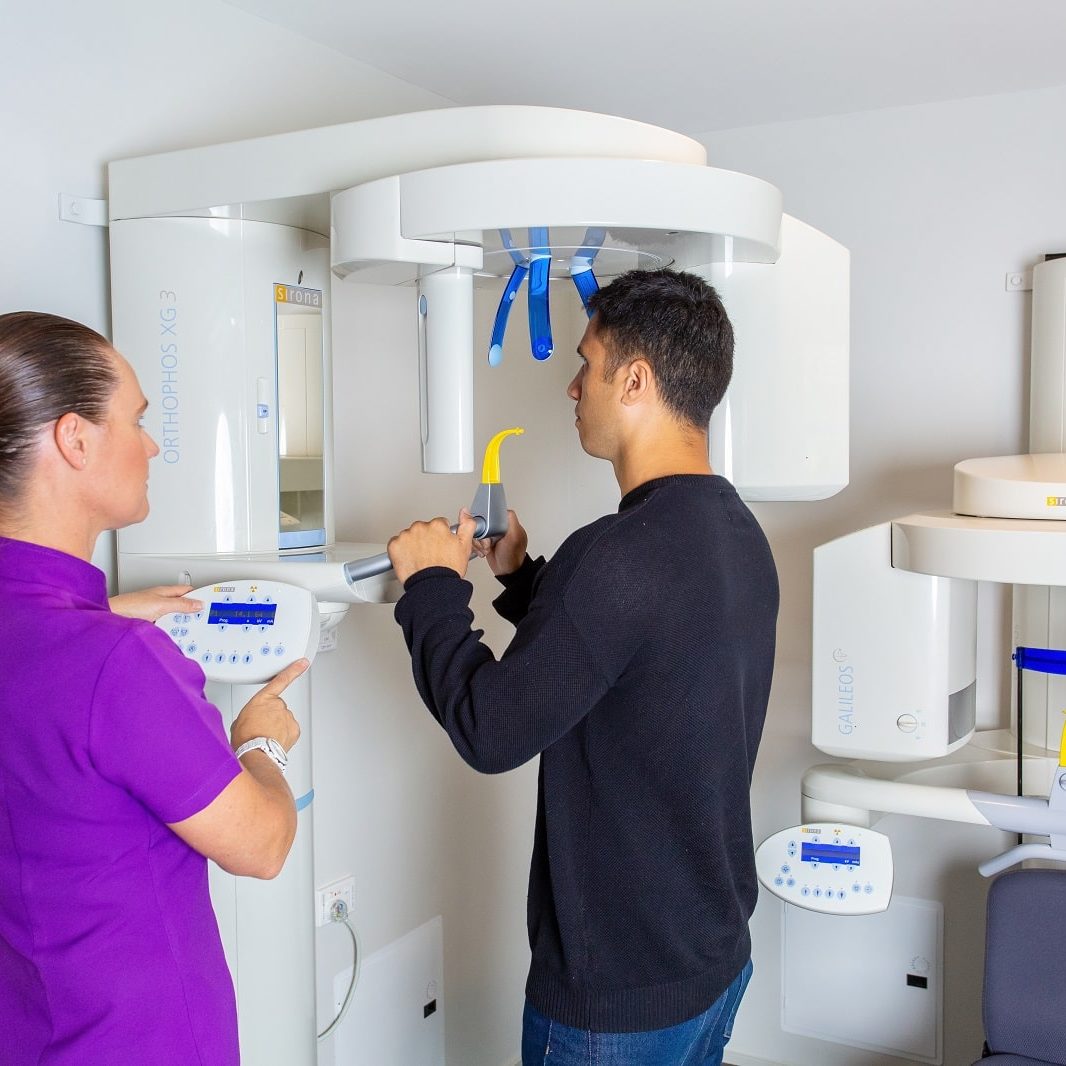 Dr Abi Estelle, Dr John Bridgman and Dr David Chrisp also work at Tauranga Public Hospital and Grace Hospital
Our surgeons consult and operate at Tauranga OMS. Appointments are available Monday to Friday, and the wait for a consultation appointment is usually short. They also provide an acute emergency service to Tauranga Public Hospital so on occasions need to treat patients after office hours, or occasionally re-schedule patients in order to manage an emergency.
Tauranga OMS provides services to the entire Bay of Plenty region. This includes patients from areas such as the Coromandel, Gisborne, Rotorua and Opotiki.
If you are travelling a significant distance for treatment please let our staff know when booking. Under special circumstances we can offer same day surgeries. This requires additional phone consultations and information that would need to be completed prior to your visit.